Geotechnical Instrumentation

Multiplexer 16/32 Unit

For use with the VibWire-101 Vibrating Wire Instrumentation
Introduction

The Mux-16/32 multiplexer unit is 32 x 2 way and 16 x 4 way relay expansion unit for use with the VibWire-101 vibrating wire sensor interface unit. The Mux-16/32 is fully encapsulated device making it safe from the ingress of water, sand and dust.

Vibrating Wire Sensor Application

The Mux-16/32 output connects to the Vibrating wire sensors to the VibWire-101 interface unit. The Mux-16/32 can switch full 4 wire sensor signals, or when large channel count solutions are required then 2 wire frequency or temperature signals. The VibWire-101 interface is a SDI-12 network product and will work with any suitable 3rd party data logger. The VibWire-101 switches the channel and makes the sensor readings automatically.

Low Power Operations

The Mux-16/32 only energises a relay during a switching operation and is de-activated at any other time. This means power supply requirements are kept to an absolute minimum. The systems are ideally suited for stand-alone remote systems.

Channel Select Display

A channel select display shows the sensor input in use only at the time of switching. The display is off at all other times. This feature is useful to show that the MUX-16/32 is installed and operating correctly.

Case Design

The encapsulated design of this product makes it suitable for use in the most harshest of environments. This device will still operate after short term immersion in water and will still be working long after more expensive competitive products have failed.
Installation

The Mux-16/32 is installed like all other AquaLOG range of products using the plastic quick release plastic mounting tabs onto the standard system base plates. The unit is fast to fit and easy to replace.

System Expansion

The Mux-16/32 enables the VibWire-101 interface to handle from 1 to 128 channels of vibrating wire sensor inputs. See manual for details.

Menu System Control

The Mux-16/32 unit is fully integrated into the menu system of the VibWire-101. The User can select any channel within the Mux-16/32 and take sensor reading and this operation is available regardless to how many MUX-16/32 units are in use. It takes only a few seconds to switch between channels.
Typical VibWire-101 Multiplexer System
32 x 2 Channel - 16 x 4 Signal Inputs
Built-in Gas Discharge Lightning Protection
Channel Select LED Display
Low Power Operation by design
Relay energisation only when switching

Fully encapsulated enclosure -

Immersion proof

Safe from the ingress of sand and dirt

Interference immunity switching protocol

Single Channel Selection for Sensor Test



Specifications

Length
= 185 mm

Depth
= 130 mm

Height
= 45 mm including earth post

Weight
= 1 Kg

Power Supply
At switching only 20 mA @ 12V for 2 sec

Relay Type
Latching
Switching
32 x 2 way or 16 x 4 way

Termination
3.5 mm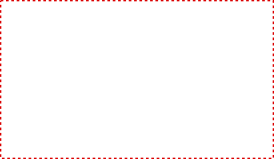 Installation details

4.1 mm mounting hole