AquaLOG

Data Communications & Logger Interface
Geotechnical Instrumentation


1 x SDI-12 Port v1.03 with enhanced ID No. Support
Immersion Proof Enclosure
Switched Power/Alarm Outlets
GPRS / Wi-Fi Modem - EZi-Log Web Interface
Optional - USB Flash Memory Support
256 x 8000/ 64 x 32000 Data Table Options
Terminal Configuration - No software
drivers required

Supports full SDI-12 V1.3

Advanced Power management

Mathematical Formulae Support

Temperature Compensated

> ± 1 min /Yr
Internal Data Storage Procedure
Spreadsheet format table

User selectable

250 x 8000 rows (Standard)

64 x 32000 rows (small )
Single Shot

Circular Buffer

High Speed on Alarm Detection
4 x Switched outputs

6 x Alarm trigger options
Switched Modem Excitation
Reset / Power off modem

When not in use
2 mA active

30 uA standby

4 mA Analogue Scan

20 mA Vibrating Wire Scan
165 x 58 x 28 mm

Excluding mounting tabs
VHF/UHF Radio Modem
Spread Spectrum Radio
Satellite Modem
GPRS / Wi-Fi Modem
Communications

Ports Options
1 x SDI-12 Port V1.03
Real-time display
USB memory expansion
1 - 16 GB
Gas discharge for SDI-12 network ports
Immersion proof - safe from flooding
Statistics, trigonometric conversion - results engineering units
VT 100 compatible menu system Supported by any terminal emulator package.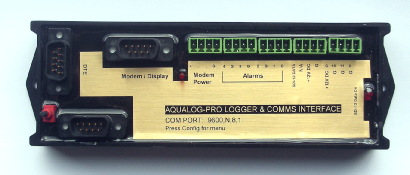 The AquaLOG is a general purpose data logger and communications interface that has been designed for remote, stand-alone applications. The device is supplied in an immersion proof enclosure. Two User set memory models 64 x 32000 rows or 256 x 8000 rows for large number of sensor applications

The AquaLOG uses a simple in-built menu system to give the User access to configuration options. All sensor data is stored into a spreadsheet format data table in order to make recording applications simple to understand.

Data can be converted into SI engineering units by using the in-built maths functions.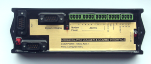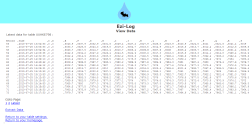 Vibrating Wire

Interfaces




AquaData Analogue

Sensor Interface
The information in this document is correct at the time of printing. Keynes Controls Ltd withhold the right to make changes without notice. Please contact Keynes Controls Ltd for the latest details regarding this product

Copyright Keynes Controls Ltd
©
2014 - 2015.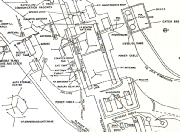 Wi-Fi - Internet Access Point
Operation


The AquaLOG is a general purpose low cost data recorder and communication interface for use with intelligent SDI-12 network sensors.

The device can operate stand-alone, or when part of a larger system used to communicate data over the GPRS mobile / Wi-Fi cable free networks onto the EZi-Log data server on the Internet.

The AquaLog unit is supplied in a dust proof, moisture proof enclosure.
The Wi-Fi modem connects the AquaLog to any industry standard
Wi-Fi networks.