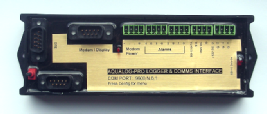 AquaLOG Data Logger & Comms Interface
General purpose data logger unit supporting SDI12 communications and supplied complete with a modem port and terminal setup port.
32K x 64 Cell / 8K x 256 Data Table - User Selectable
Advanced Power Management
No programming experience required
Terminal Port Configuration - No driver software required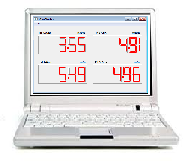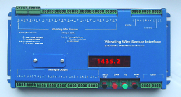 Free Q-LOG Application Software
Windows XP, 7 & 8 Support
User Defined Formula
1 .. 128 Panel Meter Display
Charts
On-screen Alarm System
Vibrating Wire Sensor Linearisation
Database Feed
3rd Party Sensor Support

The PC data acquisition systems are typically created using the USB media converters and a range of intelligent sensors or interface units. There is no limit to the number of sensors that can be used, the amount of data storage and offer full Internet connectivity.



Contact US
Go Home
Web Shop